Our Lead Generation Process
Make sure your fintech lead generation strategy attracts and nurtures prospects all the way through your sales funnel. The right mix of digital marketing tactics and skilful timing will create a strong pipeline of qualified leads. Whether you are a B2B or consumer-facing proposition, our lead generation marketing strategies are based on customer behaviour and deep industry knowledge.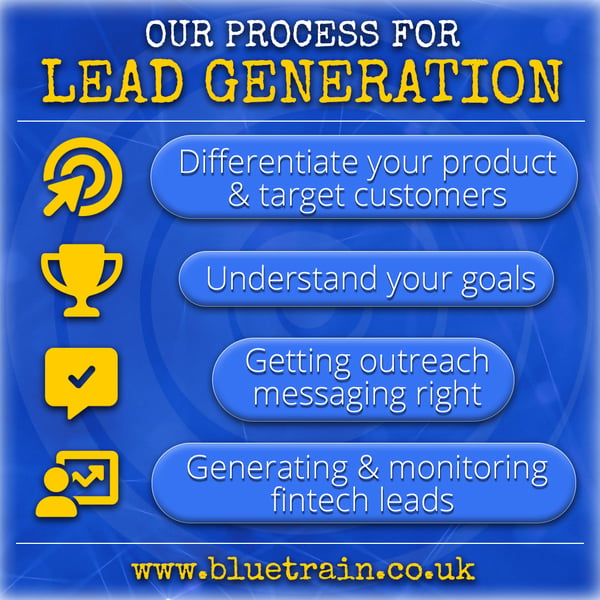 Award Nominations
We have a strong track record of producing fintech and payment industry award nominations that get shortlisted and win. Our clients enjoy regular successes at The PAY360 Awards, the Payments Awards and Cards & Payment Awards.
Email Campaigns
Targeted and timely emails are still a valuable and effective marketing campaign tool. We can help move prospects through your sales funnel with sophisticated email campaigns using powerful marketing automation tools.
Paid Search
Pay-Per-Click campaigns can deliver rapid results with immediate increases in website traffic, search engine coverage and brand awareness. Relentless A/B testing means we constantly refine your campaigns for optimal performance.