Regardless of whether you're a current user or poised to embark on your HubSpot journey, you've arrived at the ideal place.
New users bid farewell to fragmented marketing endeavours and time-consuming tools that yield limited outcomes. It's time to embrace a professional marketing solution that aligns with the goals set by your management team.
Our team is comprised of experienced and passionate proponents of HubSpot. We have witnessed its remarkable impact on numerous clients in the financial services sector. We made the decision to partner with HubSpot recognising the ever-evolving nature of the payments industry, as HubSpot empowers us to swiftly seize new campaign opportunities for our clients, ensuring their continued success.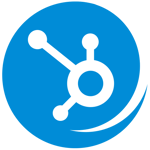 HubSpot set-up & onboarding.
Our team will immerse themselves in understanding your financial services enterprise. From seamlessly integrating all your marketing channels to facilitating a smooth team onboarding process, we'll provide comprehensive support at every stage, ensuring a seamless experience for your business.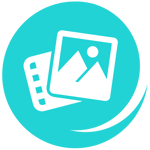 Content marketing.
Let our in-house team curate compelling inbound marketing campaigns in the realm of financial services, incorporating a diverse range of multimedia content such as engaging blogs, captivating infographics, informative podcasts, and visually striking videos. Together, we'll create a powerful and distinct presence that resonates with your target audience.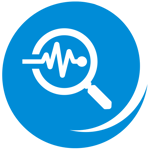 SEO &
paid media.
Ensuring your website and content is optimised for search engines means more attention and results, plus as a Google Ads Certified Professional, we are dedicated to helping improve both your organic and paid search performance.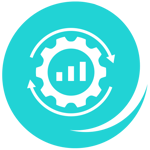 HubSpot optimisation.
Everything can be managed and monitored through HubSpot. We will optimise the performance of your campaigns so you can reach the right prospects and track them through your sales funnel.
Calculate your HubSpot ROI

.
Looking for a reliable way to measure the success of your marketing campaigns?
Look no further! The HubSpot ROI Calculator is the ultimate tool for assessing the return on investment (ROI) for your businesses marketing efforts.
ROI is a powerful metric that allows businesses and marketers to gauge the success of their campaigns. By leveraging an ROI calculator, you can gain a clear understanding of your marketing efforts' true impact and make informed decisions about future budget allocation.
By utilising the calculator, you can identify the potential ROI and net financial gain that a HubSpot solution can deliver to your business.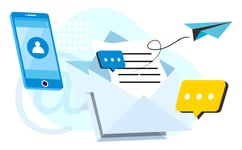 Ready to talk

?
Let's have a chat about your financial services marketing needs.