Rejuvenate your marketing communication and visuals to establish a distinct brand identity, capture the essence of your brand, and attract clients effectively.
We provide tailored digital content creation strategies for your SaaS business that are designed to effectively reach and deeply resonate with your audience.
Whether you're new to HubSpot or an existing user, we are a HubSpot partner agency that provides efficient, results-oriented onboarding and campaigns. Marketing, Sales and CMS Hub specialists.
Turbocharge your lead generation with our creative, data-driven PPC campaigns for customer engagement, traffic growth, and measurably high ROI.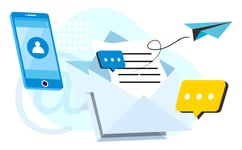 Ready to talk

?
Let's have a chat about your SaaS marketing needs.

em.